Testimonials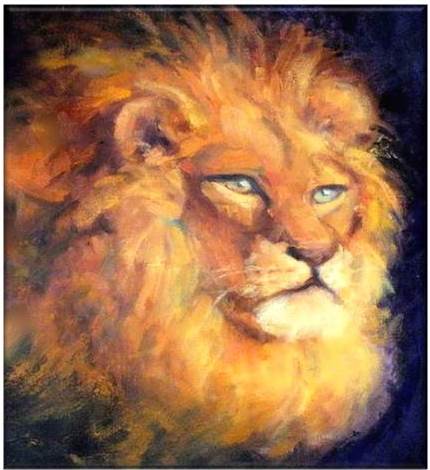 Read These

Experiences

From

Released-LIONS.
These LION-HEARTED-Students are sharing what they experienced when Their-LION was Released.
As you feed on their 'ROARS' YOU will become increasingly aware of . . .
The-LION Awakening In YOU.
Steve Dittmar; Pastor, author of "Saved Your Seat"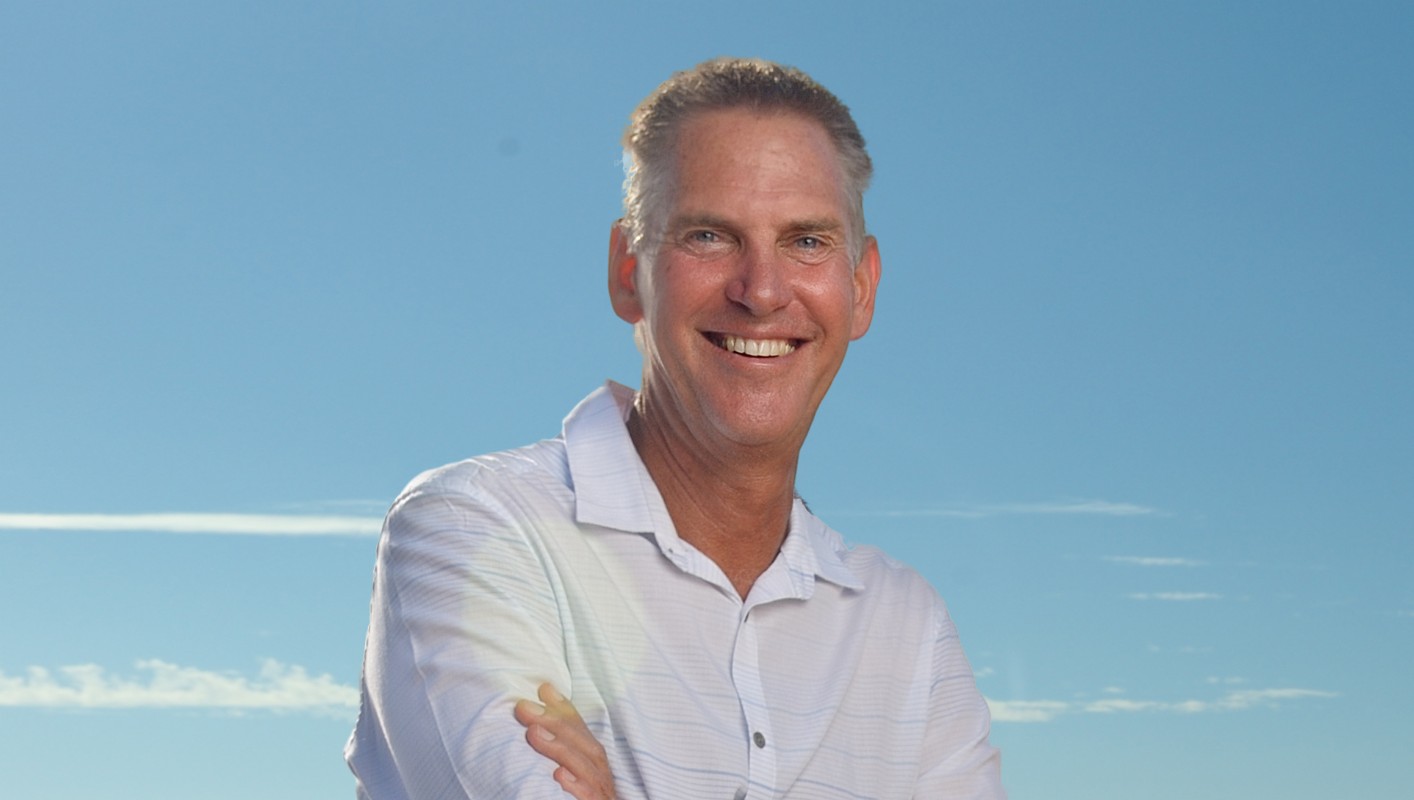 Larry has given me language and permission to explore a brand new world; a place where The-Father creates in us as He created us. The Rediscovery of The-HEART is a road map to discover the world we forgot existed. Our western mindset has erased the meaning and value of the imagination, the language of the heart, substituting facts and figures to produce what is already here. I found myself enthralled in the truths I saw, putting them into practice immediately, and reaping the rewards of seeing again. This is revolutionary.
* * * * * * * *
Alexander Loyd PhD, ND Author of The Healing Code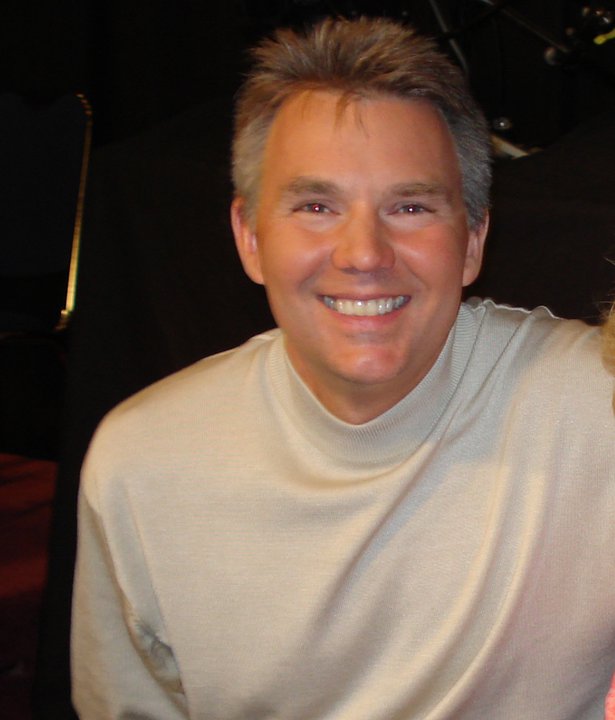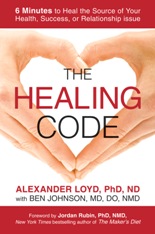 Finally HE HAS DONE IT!!! The man who has mentored me for 24 years can now mentor millions. Without hesitation I recommend "The Institute," over my own book The Healing Code or any other learning system at any price. Those of you who have heard our "Living from The-HEART" series know why. This is the Profound Knowledge that I have longed to see made public for more than 24 years. In 1988 Larry Napier saved my life! I had sought help from the top experts in the world yet everything in my life was in ruins. My marriage, finances, health, everything! Larry began teaching me the mysteries of The-HEART that have transformed me to the core of my being. Many of the principles Larry teaches are in direct opposition to the philosophies the recognized "experts" teach.
I am happier and more successful than I had ever dreamed or imagined. The Food from The-LION's-Table pushed the door wide open for me. My own life's work, exploding around the globe, is built on the foundation of The Rediscovery of "The-HEART." The Healing Codes are branches from that root; tools that I was given to enable us to learn to "Live from Our-HEARTS." Although I have had Larry's direct input for almost 30 years, the "Releasing-The-LION" Syllabus has far exceeded my highest expectation. Larry's writings have no fluff, no fat and no wasted words; it's lean meat. I can take any module and feed on the layers of enlightenment for days. I will be meditating on these insights for the rest of my life.
I urge you to open ALL of the links on The Rediscovery of The-HEART Site. Listen, Read and Engage with your whole HEART. You Need the "Releasing-The-LION" Movement and The World Needs You to share the Movement with everyone you know and love.
* * * * * * * *
Jim Lewis, Executive Director Open Hearts Community Mission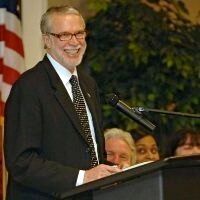 After forty years of non-stop ministry, I burned out and, I walked out. In anger and frustration I walked away. I left a trail of conflict and confusion. It is true, "Hurt people, hurt people." I can see now; my behavior was totally one dimensional, all soul-centered.
My ministry was a mile-wide and an inch deep. It was international. It was cross-cultural. It was bilingual. It involved television and radio. My exit took me into the desert, a truly miserable, lonely place. Yet, it was a place of healing.
I stumbled into Rediscovery of the Heart. Honestly, in the beginning I was a little apprehensive. I was hearing something new and it wasn't religious. The Father used Larry Napier to teach me truths about the Heart that I had ignored all my life. My problems were not due to lack of academics. I had excelled in three seminaries. My problem was I did not know what the Heart is, nor where it is nor what is the language of the Heart.
Larry is an amazing servant-teacher. He has incredible patience and passionate persistency. When he is teaching, you know he's speaking the truth. As he says, "Truth is self-authenticating." And, it is incredibly liberating.
I'm four years into this journey and the end is not in sight. This is not a program you do so you can leave to go do another. This is a genuine life-changing experience. Life goes on and on and so does the learning. The realities I am learning through Rediscovery of the Heart are immediately beneficial to me and are transferable to others. My life and ministry are constantly enriched. I give Rediscovery of the Heart my categorical endorsement.
* * * * * * * *
Mark Victor Hansen Co-Author Chicken Soup For The Soul
(157 Million Copies)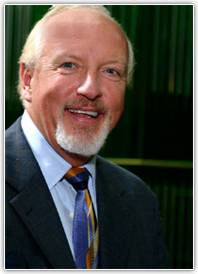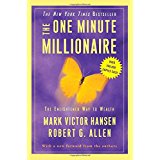 This Internationally Acclaimed LION Says "Listen To My ROAR . . .
Larry Napier is one of the most brilliant, most articulate men I have ever known. The food He serves is not reheated "left-overs."
The Rediscovery of "The-HEART" is Fresh-Meat.
The Future Larry Describes
Will Change The World
* * * * * * * *
JoHanna Chan: Certified Healing Codes Practitioner
Mother of Ten . . . Grandmother of 14 . . . Consultant and Mentor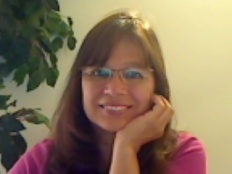 After using "How To Teach Your BABY To Read" with my TEN home-schooled children, I nod knowingly as Larry declares "Every Baby is a Genius, and now we have the proof." What follows is a stunning revelation that the Gentle Revolution like Leonardo da Vinci and Albert Einstein before them discovered a wonderful use of The-HEART's IMAGE-Maker without discovering the IMAGE-Maker, itself. Now as I enter my FIFTH-YEAR of this Life-Time Learning Experience I am beginning to enjoy Authentic Transformation as a daily reality. Even more rewarding is my ever growing capacity to have a lasting impact on the lives of others as I share The Rediscovery of The-HEART with genuine passion and life-giving purpose. It is such a joy to wake-up every day with a passionate vision and Genuine Hope in Your-HEART. I want the same for you and everyone you met. This is what the "Releasing-The-LION" Movement is all about.
These Profound Insights lead Us to A-Lifetime-Experience of Faith, Hope and Love.
* * * * * * * *
Jim Wulfeck; Major-Company International Management-Consultant (50 States / 70 Nations)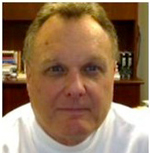 21st century organizations must become more masterful, ethical and remarkable at serving, managing and leading if we hope to have meaningful and fulfilling lives. The Profound Images of Releasing The-Lion and "The Rediscovery of The-HEART" enables and inspires us to live and perform daily from the source of wisdom, authenticity and integrity. With Larry as our guide we can learn to blend Our-LION and Our-OX to drive toward Peak Performance from a realm that is "Farther-Back and Higher-Up." Mastery Means a Life-Time of Learning and Growth.
Food From "The-LION's-Table"
Is Prepared With Lost Ancient-Wisdom
* * * * * * * *
EDD McGrath; Commercial Real Estate Developer / Author of The Proverbs Project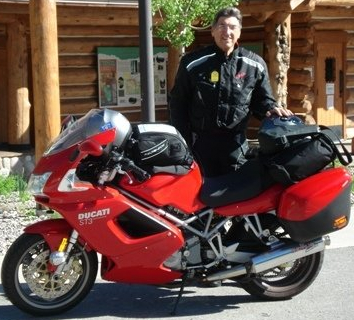 I have been Larry's friend for nearly forty-five years. I have known him as business partner, a co-writer and a joint-truth-seeker. None of these words fully describe Larry's thirsty core. Larry is an explorer; always climbing the next peak to get a clearer view of the wonders of creation and the endless riches of The-HEART and Spirit. I can uniquely attest that Larry's "Releasing-The-LION" writings have been forty-five years in the making. They have been through the refining fires ad infinitum. The Rediscovery of The-HEART Institute opens new vistas of how we can consciously live our lives from The-HEART's-Image-Maker. Larry challenges and stretches me as he explores his dependency on the Father-Mentor. Experiencing Larry's insights will challenge and bless you. I am thankful that I am his friend.
* * * * * * * *
Diane Eble:
Life Coach, Author, Editor, and CEO of 'Words to Profit'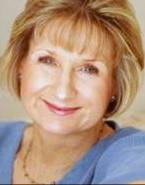 Once I really "got" what Larry Napier is teaching about The-Lion and The-Ox . . . once I embraced this Lifetime-Learning-Experience from The-HEART . . . every part of my life has taken off.
I love that Larry's insight's come from . . . Ancient Hebrew. This is TRUTH, Your-Heart feels it, Your "Lion" knows it. When we live TRUTH from The-HEART, it truly opens a Whole-NEW-Dimension of LIVING!
Please Help Us Fan The Flame of The "Releasing-The-LION" Movement!
* * * * * * * *
Bill McGrane: McGrane Global Centers Advisor To Companies And Leaders Worldwide
Author of "Just Ask"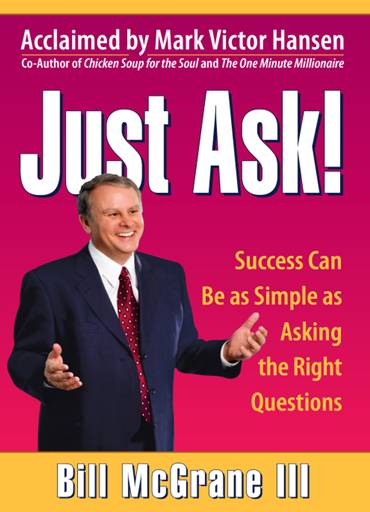 In my 40 years of training people and organizations the 'Best of the Best' teachings have never been challenged, refined and taken to the core depths like The Rediscovery of The-HEART Institute.
Larry's Ancient Hebrew Insights of 'The-LION and The-OX' dynamics of The-HEART energizes every fiber of our being . . . even changing our DNA! When that happens just watch what Our Released-LION's Will Do."
A Life-Time of Education, Corporate Training and Religious Activity
NEVER Taught Me THIS!
* * * * * * * *
Dr. Frank Siciliano O.D.
Larry has amazing insight with The-HEART and the issues of The-HEART. Learning this material is so needed and valuable. It's all about living life and understanding our value and purpose for our existence. This teaching benefits everybody.
Bob Emory; Leading Internet Furniture Discounter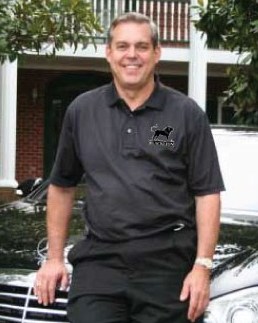 When I met Larry I experienced something foreign to me that I couldn't explain at the time. The Rediscovery of "The-HEART" Seminar provided the answer and Changed My Life Forever.
I have longed for TODAY, When Larry's Food-For-LION's would be available to everyone.
The-LION-Hearted-Movement and The-Institute's "Outrageous-Pricing," opens The-Door-of-Hope to the World. Listen to My-Roar!
None of My Extensive Business Relationships Recognized
The Amazing Importance of "The-HEART"
* * * * * * * *
Judith White,
MA English Literature, Life Coach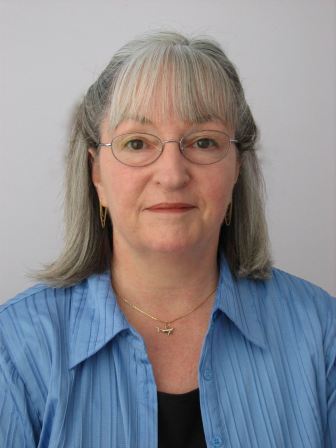 Larry's insights and teaching are original and profound. He opens up Ancient Hebrew words or IMAGES and Oh My! I realize I never truly saw it before, and I never heard anyone teach it this way. I have admired Larry Napier's teachings since he first shared a "Living from The-HEART Seminar" with Dr. Alex Loyd. My training in textual criticism, my study of language, and my 39-year love affair with scripture provide the foundation for my admiration. insights are not the common bending of a text to fit an idea that I am familiar with in literary criticism. Admittedly his disregard for the rules of Western-OX writing causes the editor in me to begin "snorting and pawing the ground." However, when I quiet the voice of My-OX, My-LIONESS awakens to insights and experiences that are often wholly new. Larry's work has that special quality of simplicity that invites contemplation to see its depths.
* * * * * * * *
Patty Allen: Life Coach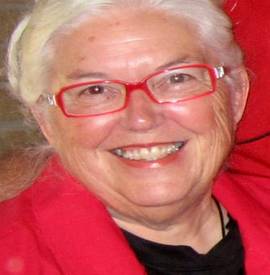 I have been feasting for two days at The-LION's-Table. I am returning home amazed and full of wonder. Nothing in my education, medical career or religious training serve me this delicious, nutritious banquet. Not once had anyone addressed Living from The-HEART. Now as I'm pacing the domain of My-LION's-Den I am becoming aware that My-OX does not know how to think or read. The intellectual knowledge of My-Ox has trampled my Imagination. I am ready to embrace a Lifetime-Learning-Experience.
I revisit this beginning daily. How do I describe the changes in my life since my original meal at The-Lion's-Table? I am learning to relate everything in life to the IMAGE-Maker in My-HEART. My-Lioness is truly released.
I Urge You To Join Us In This Lost Way Of Living
* * * * * * * *
Kaye Spooner, Life Coach,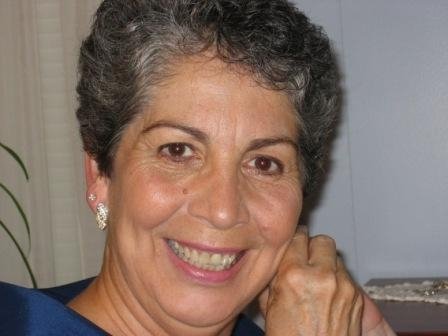 So how does a Life Coach and a Healing Practitioner discover that she has to start-over? The Rediscovery of "The-HEART." Start over where? Everywhere! When Our- LION is released from its Left-Brain-Cage it frees us to recognize the impact of what we see and think from one experience to the next. Learning to trust The-Lion's life rather than The-Ox's plan has given me much freedom in daily living and in my healing work. I'm a more effective coach, a better wife, a more loving and more impactful mother and grandmother than My-OX could have ever been. The Joy of Learning That LIFE Starts Over Every Morning Is So Liberating. I encourage YOU to Ignite the Flame of Passion in Your-HEART. . .
YOU Will Love Discovering Your Role In
"The Releasing-The-LION-Movement"
* * * * * * * *
Ken Schutter; Music Teacher / Entrepreneur Business Owner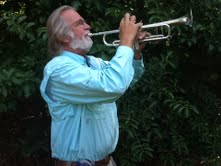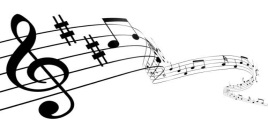 My Trumpet is how I ROAR. I began giving Trumpet lessons when I was 15 years old. After 25 years as music teacher I began my second career as an entrepreneur business owner but my trumpet kept roaring through private lessons. Early this year I began to sit in on the dress rehearsal for the "Rediscovery of The-HEART Institute. How can such revolutionary insights be found in Ancient Writing? Surely it's true; The Left-Brain-OX stole the "Keys to the Kingdom." I have been a seeker all my life . . . Now I'm a HEART-Seeker who is becoming a HEART-Teacher. The changes in my life are amazing. Let me herald one dramatic example. My private student began last school term as a high-school junior ranked trumpeter 259# in the state of Arizona. In January of this year I began to teach "Mastery" to my disciple with the Revelations of The-HEART. Five months later when the yearly rankings were posted, My-baby-LION-Genius was number TEN! So how can an expert who has been teaching for 50 years start over? By handing the trumpet to The-LION, the one knows how to play from The-HEART.
It's Never TOO Late, Listen While I Play . . .
"We've Only Just Begun" . . .
* * * * * * * *
Carol Swenson: L.E; LMT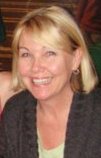 Rediscovery of The-HEART is a MUST for every person on this planet. The insight and information Larry has been able to capture and deliver is beyond my wildest dreams... step by step, moment by moment, day by day I'm rediscovering My-HEART. What it is, where it is and how it functions. It's NOT what I imagined it to be and I'm so grateful for that. Being wrong never felt so good!!
I highly recommend and encourage You to JOIN The "Releasing-The-LION" Movement . . .
You will never be the same!
* * * * * * * *
Nancy Coleman: Owner ShapeShift Pilates Studio, Pilates Exercise Rehabilitation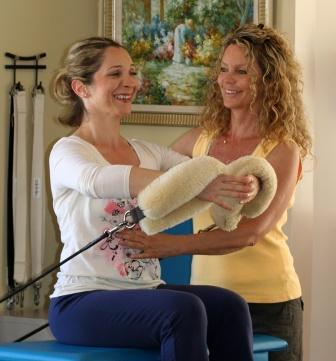 I have lived with fear my whole life; social anxiety, feeling an internal pressure has been my constant companion. I've hopped through life attempting one intellectual transformation after another. The results have only intensified my social anxiety and inner stress. Words cannot express how my life has changed since watching the dress rehearsals of The Rediscovery of The-HEART Institute. Just seeing and hearing Larry made me feel a new existence. When I met Thea Benny I felt the exact same way. How can that be? What do they have in common that so attracts me? How is it possible to feel so connected to two people I have never met face to face? Aha! It's the atmosphere of the Movement; Lion to Lion not Ox to Ox. HEART-Seekers become HEART-Teachers. That's who I am and what I'm becoming. Larry's Peak-Performance wisdom has transformed the way I teach after 25 years of professional experience. The depth and precision that my clients are able to perform and remember is astounding. My clients' are getting stronger faster, learning at a more rapid pace and healing easier than ever before. I have found the answer to why I am here and where A Lifetime-Learning-Experience will take me; more accurately, "The Answer has found me."
Please Join Us . . .
We Don't Want to move, Grow and Roar Without You.
* * * * * * * *
Jeane, New Zealand
Larry & Thea, Yesterday (well, your today) was my birthday and my usual birthday custom is to take a look back over my shoulder at the previous year. I realize that this year I have probably had more positive growth in my life than in all my 59 years. Why? Because in January I paid US$50 to join Rediscovery of The-HEART.
If I only learned about The Gentle Revolution the $50 would have been worth it as I have a 2 year old granddaughter.

If I only learned about fractals and the primal order of learning the $50 would have been worth it.

If I only learned about The-HEART being an IMAGE-Maker and left brain/right brain the $50 would have been worth it.

If I only learned about the difference between Intellectual and Authentic Transformation the $50 would have been worth it.

If I only had the list of all those right brained books the $50 would have been worth it. I've managed to find them all in the local libraries. They have changed my oxidized thinking brain.

If I only learned the word "oxidized" the $50 would have been worth it for the laugh. Hey, I was a medical laboratory technologist and that term resonates with me.

If I only had access to the live discussion groups the $50 would have been worth it. What an amazing supportive, inspiring family!

If I only learned about ancient Hebrew being a picture language the $50 would have been worth it.

If I only had access to the beautiful ox/lion picture the $50 would have been worth it.
I could go on and on. The best part, though, is that my daughter took me out for lunch on my birthday and I had no desire then or now to overindulge. That's a polite way to say "pig out"! All my life I have struggled with compulsive overeating. You wouldn't believe the number of diets I've tried to try to overcome it, the number of books I've read to get my head around why I do it! Guilt, shame, fear of food, self loathing, hiding my behaviour, consumed my life. Now I am getting freedom a little more each day because I am exposing the lies I have believed and am replacing them with the truth of what Father says about me. Oh, and now I find myself calling Him Father with meaning rather than God.
So thank you both for the birthday present you have given me. Rediscovery of The-HEART truly is a gift that keeps on giving. If I can manage to get to the live discussion today I will even have an extended birthday present as you will still be in my yesterday.
* * * * * * * *
Olympia Papas; Spiritual Heart Hygienist
Dear Larry and Thea,
In April 2013, Larry launched his mentor-ship program and since it was birthday time, I said to my husband that all I want for my birthday is to be mentored by Larry. It was the best birthday gift that I've ever had.
The Rediscovery of the-HEART syllabus and the Personal-HEART-Mentoring with Larry have completely transformed my life.
* By internalizing the insights I now know what The-HEART is, what it does, where it is, what language it speaks and how to get there.
* The deeper study in the Personal-HEART-Mentoring program has given me the understanding of why we act the way we do and how we have been robbed of enjoying the abundant life.
* Larry's story about Puppy Girl made me understand how we can go through our lives "loving" people soul to soul instead of HEART to HEART.
* Ever since I have disengaged The-OX and released The-LION, everything I do is in order to fulfill the vision of The-LION. My life has totally changed and from being a "master planner", I now start over every morning. This is so liberating and so fulfilling.
* The most amazing thing that I have experienced, is that "all growth is reduction". Wow! This has astonished all the people who know me. Gone are the days when my life was full of senseless activity, ambition and struggle. My life has been simplified and my ambition is only to serve. Gone are the days of marketing, networking and promoting myself and my ministry. Nowadays, I grow through the Primal Order of LEARNING and I'm led to those Whose-HEARTS are ready. I am so relaxed.
* My-HEART is full of love, joy, peace, patience and it reflects in the way that I relate to those around me.
* Did I mention my new found friend that I take everywhere I go? It's my IMAGE-maker!
I want to say a big thank you for mentoring us. Never in my wildest dreams did I imagine that I will have access to mentors like you. I would like to recommend both the Syllabus and the Personal Mentoring with Larry, to all those who seek Authentic Transformation.
We live in exciting times and My-HEART is happy, because this is only the beginning. I now thrive in a LION-Family of HEART-Seekers who become HEART-Teachers.
* * * * * * * *
Sherryl Valentine, Retired Teacher and School Principal
Dear Larry and Thea,
I have had many "ahhas" since I joined you in the Rediscovery of the Heart Institute. I would just like to share some of those things with you.
To me at this point, the greatest discovery has been the whole idea of the "Heart" where every experience is stored and upon those experiences we react or respond. In addition, until we heal all of the false assumptions and ideas stored there we will continue to act upon what is in the heart even if that is not our intent.
After being involved (submerged actually, in a very good way) these last 7 months many changes have occurred, along with many ideas of what to do with what I now see. My life with my husband has changed for the better, not that it was bad before, but it is much more enriched, as we both have been involved in this movement and have been able to share the meaning of "Rediscovery of the Heart" and how it has brightened our lives. Being on the same page, as partners, in such an important connection, that cannot be measured, but is greatly felt.
Tom, my husband, says, " If it had not been for what we have learned from the "Rediscovery of the Heart Institute" and also from Alex; I would not have been able to deal with all the requirements and interactions it has taken to complete the design of this last house." You see Tom is suffering from the beginning stages of Parkinson's disease. Before his involvement with this movement, he was afraid to be alone and I had to be with him at all times. His left hand shakes, (of course he is left handed) causing it to be very difficult for him to draw plans. Sure he has his straight edges, curves etc. to follow, but printing all he has to print would be impossible if it were not for his medication and the support he now feels with a strong prayer life using what he has learned from this movement. He has completed the house and as we speak he is at the county submitting the plans, by him self. Tom's entire career has been developing and designing communities in CA, AZ, and CO. His wife's cancer took all of his savings (millions), since she could not be insured. This and the economy the last few years have been very difficult for him. As you can see, we have a very caring and strong man that now has some peace and excitement back in his life. Is he done? He says, "I am just getting started!" Is it hard at times? Of course it is. He wants to do more than he is able to do, but is also thankful for what he is now able to do.
The last half of my career in education, I was seeing many beliefs that I had, regarding learning and interactions with people coming together. The movement on "Brain Studies" that I started following in 1981 seemed to bear out much of what I believed.
I used the term "heart" many times in talking to teachers, and principals about their interactions with students, parents and colleagues. To me it included being empathetic, understanding, listening, constantly learning more about ones profession. It was this belief that caught my attention when Alex announced "Larry was coming out with his work." I had desire for understanding the "heart," but I didn't realize the journey I was about to take.
I have always felt very blessed to be able to live my dream of becoming a teacher that began when I was in third grade. My career has been very rewarding, exciting and also exhausting, much of the time. But now that I retired, I felt a void in learning and growing, until I came across the understanding of the "heart."
One of the main things that inspired me was how prayer and meditation was a key part of what we are about. This was a fit for me. Consequently, it has been very rewarding and thought provoking to emerge into the additional writings that have been shared with me during the mentorship. I have read nothing that goes against what I believe, but has sharpened and brought out the actions of those beliefs more and more. The new understanding I have of the "heart" has helped me heal experiences in the past, things within my family, in the neighborhood and my school, as I grew up. My quietness began in first grade when my teacher asked me not to sing with the other kids. I was to "act" like I was singing. I remember being called shy. Recently, I discovered where that began. It was when the school children, first grade also, were asked to sing for our new school dedication. When it was time to sing, I ran crying to my Mom, hiding behind her. Up until now I had not connected singing with my shyness. Once you are told you are shy, you live it! I have fought that all of my life.
So you can see, the journey continues. I am just grateful that I have been given these insights and skills that continue to help me move beyond many such things and gain more peace in my life.
So what to do with all of this? First, the goal is to share with everyone. Which seems to just happen. The next step is to continue to grow personally. Then I would like to share what I have discovered with teachers and principals, especially.
Thanks for all of your time, your sharing and your insights.
Heart to Heart,
Sherryl Valentine
* * * * * * * *